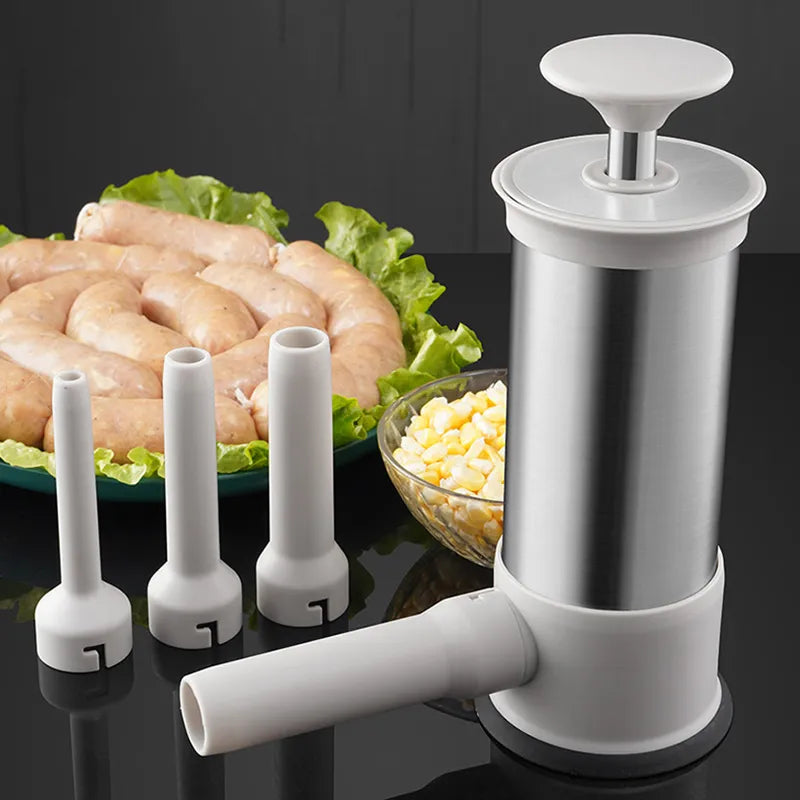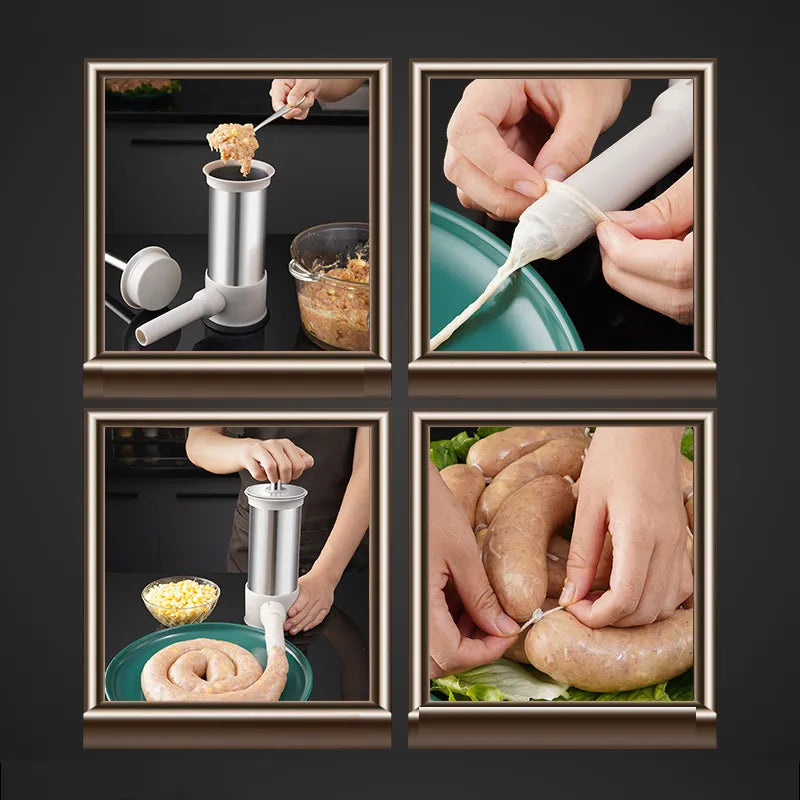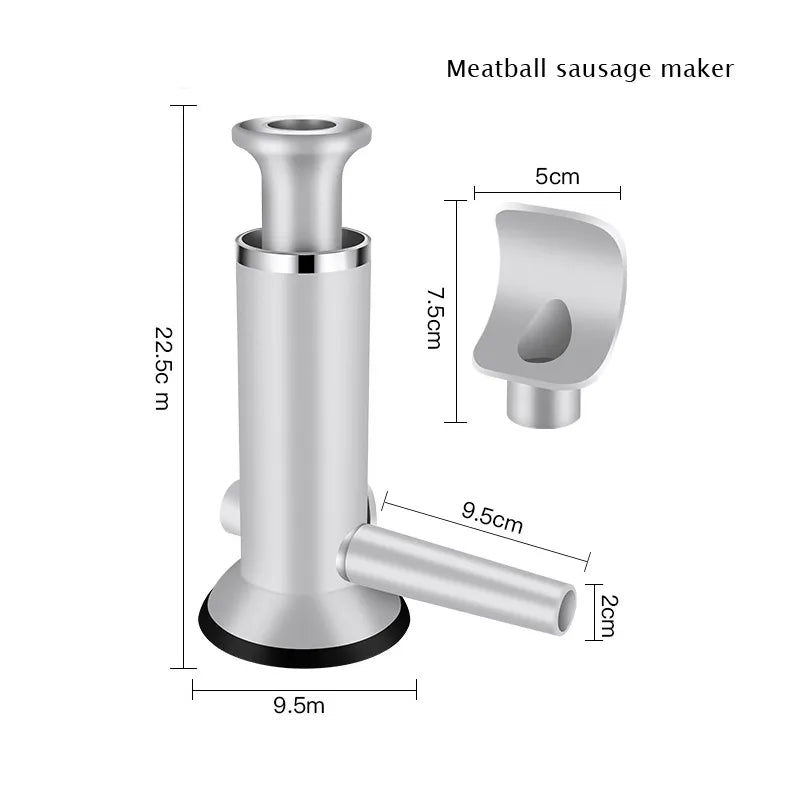 Stainless Steel Meat Stuffer Horizontal Sausage Maker
Sale price
$31.99
Regular price
$39.00
Durable Stainless Steel Construction: Crafted from high-quality stainless steel, this meat stuffer ensures durability and longevity. The robust construction makes it resistant to rust and corrosion, ensuring a reliable and hygienic food processing tool.
Horizontal Design for Efficient Operation: The horizontal orientation of this sausage maker allows for efficient and smooth operation. This design facilitates a more controlled and consistent sausage stuffing process, providing an even distribution of meat into casings.
Precision Filling with Adjustable Pressure: Equipped with an adjustable pressure system, this sausage maker enables precise control over the filling process. Whether you're making sausages with varying thickness or different types of casings, you can customize the pressure to achieve the desired results.
Easy to Use and Clean: Designed for user convenience, this meat stuffer features user-friendly controls and disassembly for easy cleaning. The parts are easily detachable, making maintenance a breeze after each use.
SPECIFICATIONS
Material

:

 

Metal




Metal Type

:

 

Stainless Steel

Feature

:

 

Eco-Friendly

Feature

:

 

Stocked

Type

:

 

Meat & Poultry Tools




Choice

:

 

yes