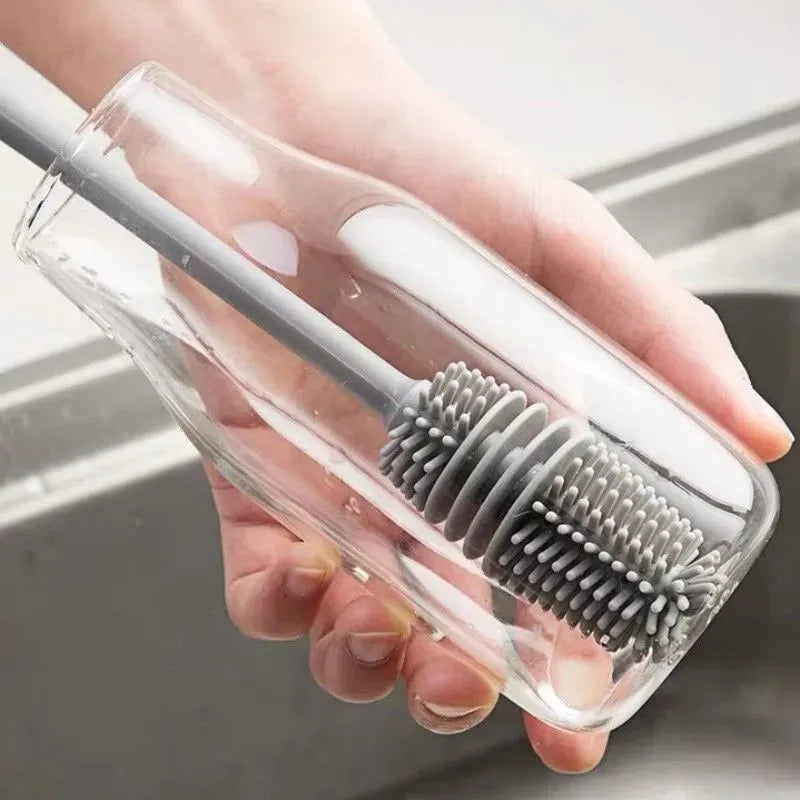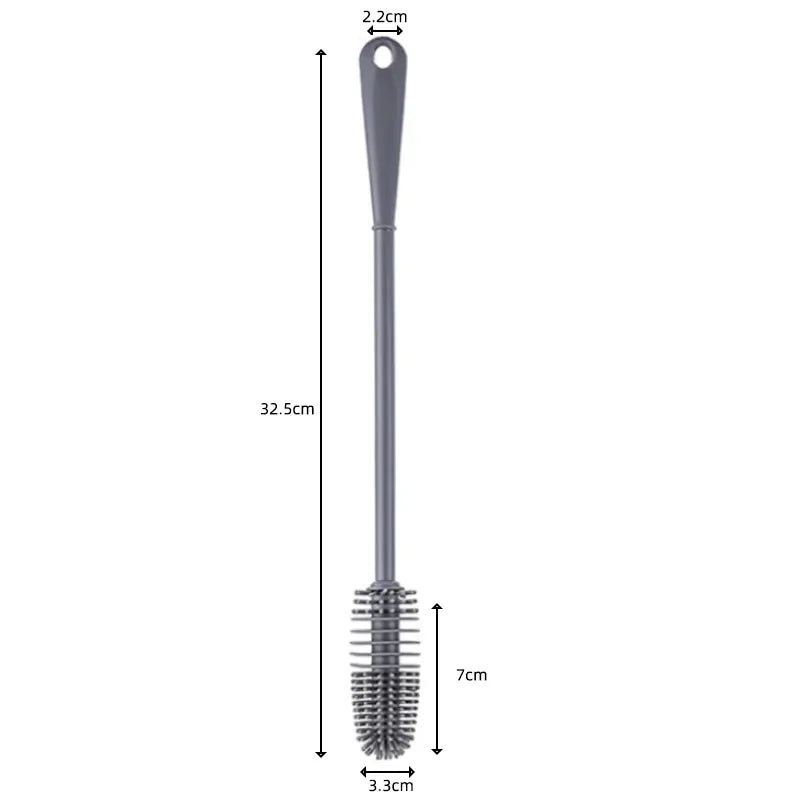 Silicone Cup Cleaning Brush
Sale price
$13.99
Regular price
$18.00
Material and Construction: The silicone cup cleaning brush is crafted from high-quality, food-grade silicone material. This ensures safety and durability, making it an ideal tool for maintaining the cleanliness of your glassware.
Innovative Design: Featuring an innovative design, this cup scrubber comes with a long handle that provides extended reach, allowing you to clean deep and narrow spaces effortlessly. The ergonomic design ensures a comfortable grip, making the cleaning process more efficient.
Versatile Cleaning Tool: This kitchen tool is specifically designed for cleaning a variety of glassware, including wine glasses, bottles, and other types of cups. Its flexible and soft silicone bristles effectively remove stains, residue, and odors without scratching or damaging the surfaces.
Long Handle for Convenience: The long handle of the brush is designed to reach the bottom of tall glasses and narrow-necked bottles, ensuring thorough cleaning without the need for additional tools. This feature makes it a versatile and convenient addition to your kitchen cleaning arsenal.
Easy to Clean and Maintain: Cleaning the brush itself is a breeze. The silicone material is resistant to bacteria and can be easily washed with warm soapy water. Additionally, the bristles are designed to resist deformation, ensuring a long-lasting and hygienic kitchen tool.