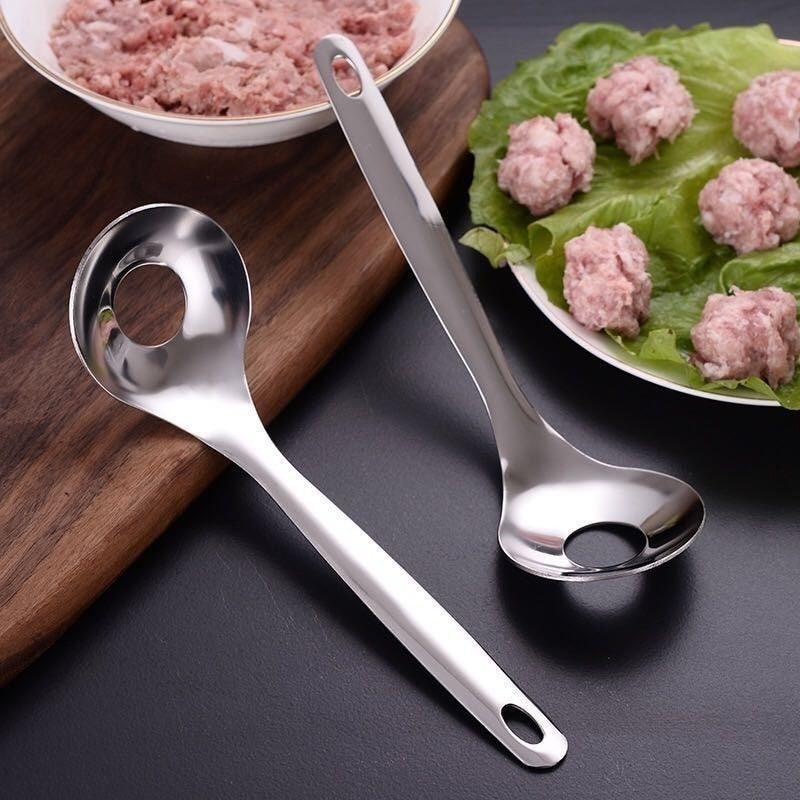 Sale price
$17.95
Regular price
FEATURES:
The circular orifice is firmer and squeezes vertically to form a pellet from the hole, which can be operated with one hand, saving time and effort, and is not tired after long-term use.

Say goodbye to greasy, farewell to rubbing meatballs with your hands. It is slow and tired, and greasy hands are not easy to form.
Say goodbye to the pollution caused by direct contact with the food with your hands, and keep it clean.
The edges are smoothly polished and polished by hand. Cooking will not hurt the pot and washing will not hurt your hands.
Surface polishing process, the surface of the spoon is as smooth as a mirror.
Non-Stick Meatball Maker
Sale price
$17.95
Regular price