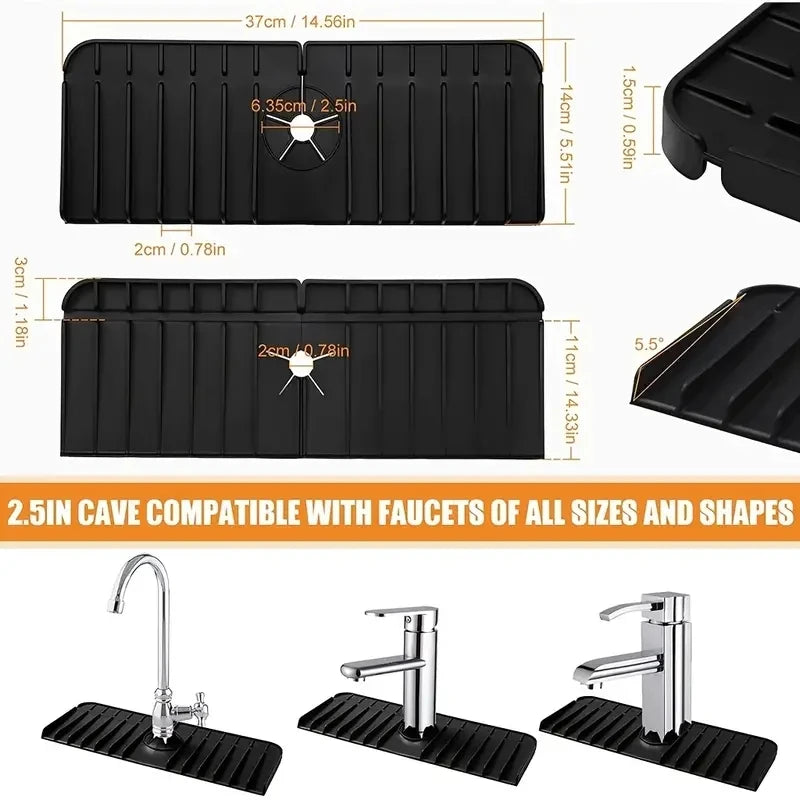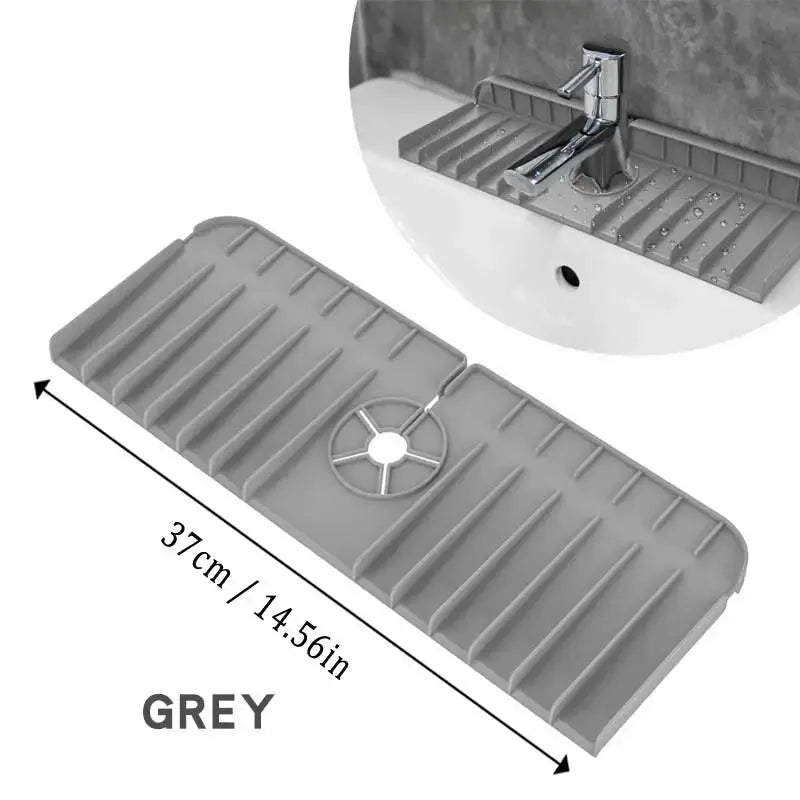 Kitchen Sink Splash silicone Faucet Mat
Sale price
$14.99
Regular price
$19.00
Kitchen Sink Splash Guard: The Kitchen Sink Splash Guard is a practical and efficient solution to minimize water splashes and spills around your kitchen sink area. Made from durable materials, this guard is designed to keep your kitchen countertop and floor dry while you're washing dishes or performing other kitchen tasks. Its easy-to-install design makes it a convenient addition to any kitchen, offering protection against water damage and making cleanup a breeze.
Cheweetty Kitchen Guard For Faucet: The Cheweetty Kitchen Guard for Faucet is a specialized accessory designed to enhance the functionality of your kitchen. Crafted from high-quality materials, this guard provides a reliable barrier against water splashes caused by faucet usage. Its innovative design ensures that water is directed back into the sink, preventing messes and water damage on surrounding surfaces. Easy to clean and maintain, the Cheweetty Kitchen Guard is a stylish and practical addition to your kitchen setup.
Kitchen Splash Guard For Sink: The Kitchen Splash Guard for Sink is a must-have accessory for any busy kitchen. Engineered to fit seamlessly around your sink area, this guard effectively contains water splashes, keeping your kitchen clean and dry. Its versatile design works with various sink styles and sizes, providing a universal solution to the common issue of water spillage during daily kitchen activities. Install this splash guard effortlessly and enjoy a more hygienic and organized kitchen environment.