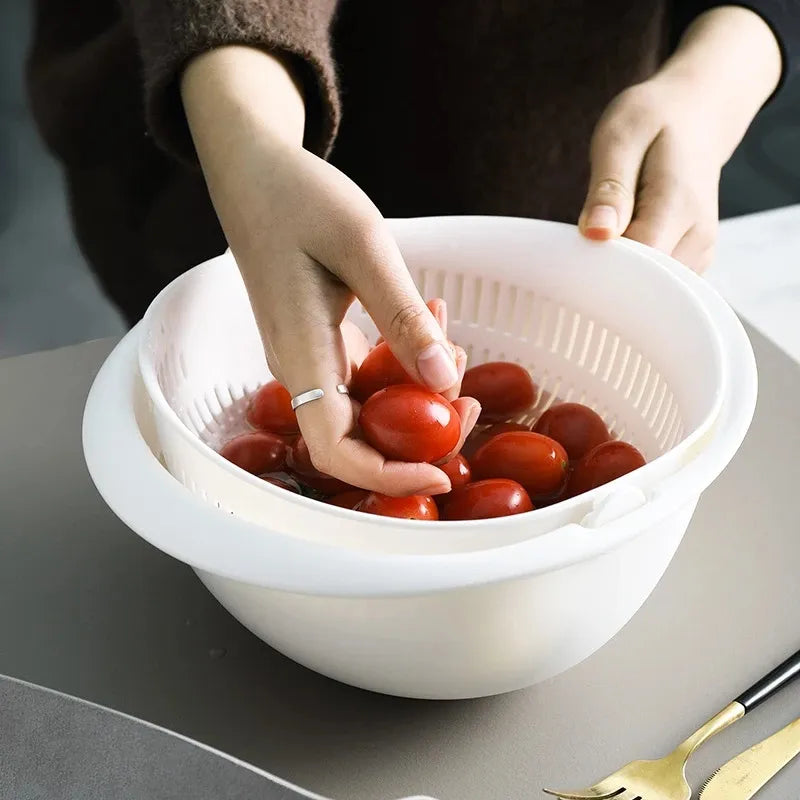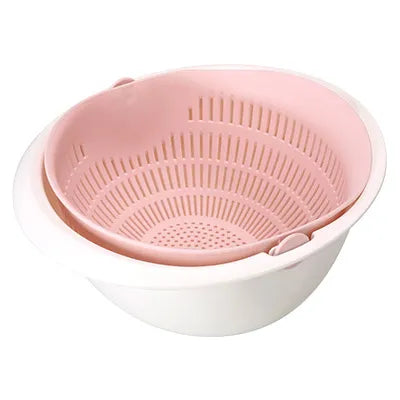 Kitchen Rotatable Double Drain Basket
Sale price
$15.99
Regular price
$20.00
Kitchen Rotatable Double Drain Basket: This kitchen tool is designed to make your washing and draining tasks more efficient. The rotatable double drain basket features a smart design that allows you to easily rotate the basket for effective washing and draining of fruits, vegetables, and other food items. Its innovative structure ensures that water drains quickly, leaving your produce clean and ready for use.
Fruits Vegetables Washing Storage Basket: This multifunctional basket is specifically crafted for washing and storing fruits and vegetables. Its spacious design provides ample room for a variety of produce, and the sturdy construction ensures durability. With this basket, you can conveniently wash and store your fresh produce in one practical container, keeping your kitchen organized and your fruits and vegetables easily accessible.
Strainers Bowl: The integrated strainer bowl component of this kitchen tool adds an extra layer of functionality. It allows you to strain liquids efficiently, making it ideal for washing delicate berries or draining excess water from freshly washed vegetables. The strainer bowl ensures that you can clean your produce thoroughly while minimizing water wastage.
SPECIFICATIONS
Metal Type

:

 

pp




Feature

:

 

Eco-Friendly

Feature

:

 

Stocked

Type

:

 

Colanders & Strainers