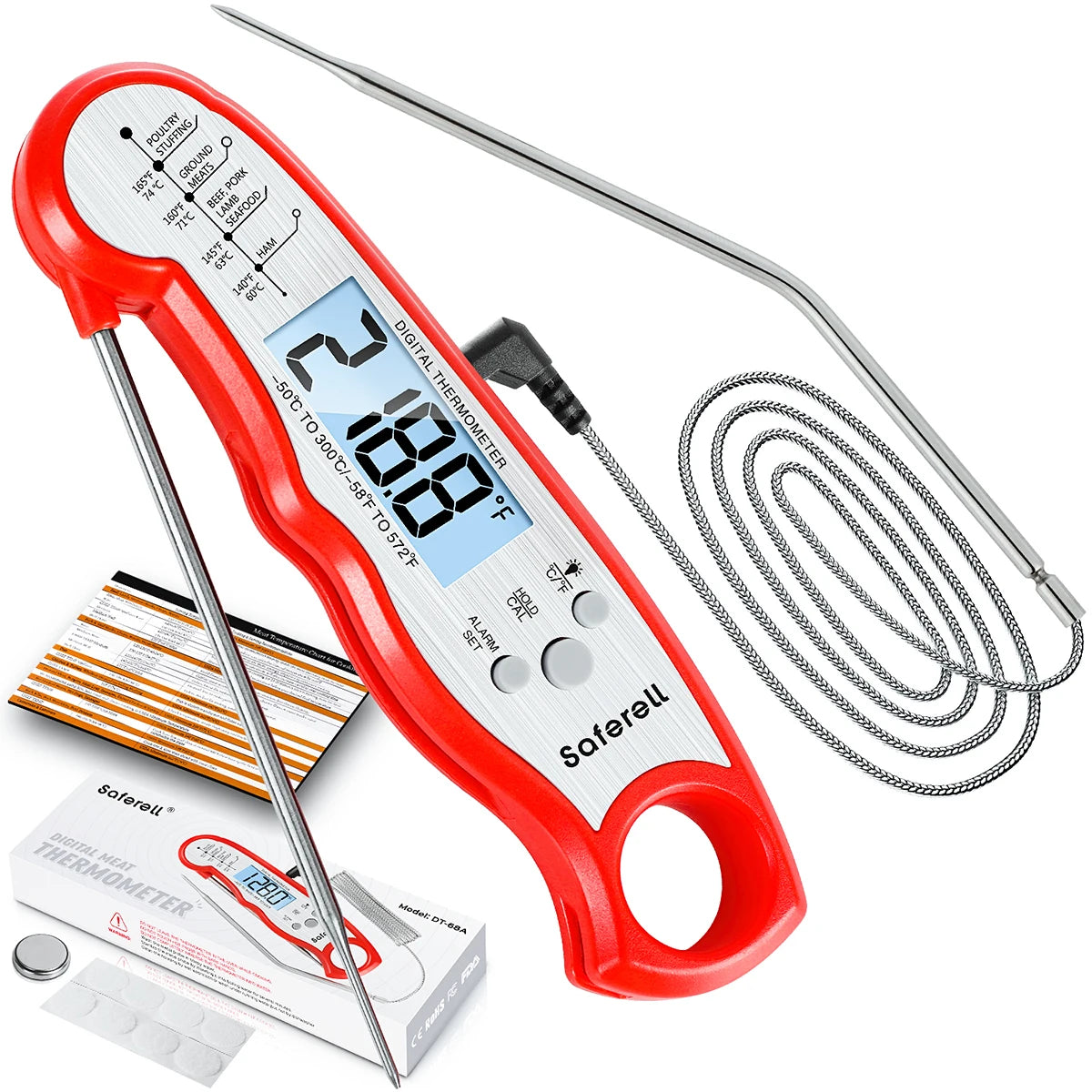 Star Dual Probe Food Thermometer
Sale price
$29.99
Regular price
$37.00
Instant Read and Accurate: The food thermometer only takes 2-3 seconds to measure the speed of food, with accurate display and clearer readings. PRESS the ℉/℃ button for 3-5 seconds to switch the temperature between Centigrade and Fahrenheit.

Dual Probe Thermometer: Different from the traditional food thermometer probe design, our oven thermometer uses a dual probe design. You can use the probe in the oven, the wire is sturdy and allows oven door to close completely.

Temperature alarm setting: DecorStar food thermometer has a meat selection function,which could select the meat mode and set the relative cooking temperature you need directly. After the thermometer reaches the appropriate temperature you have adjusted, it will automatically alarm, which can save you Cooking time.

Five temperature option settings: DecorStar meat thermometer is different from other meat thermometers. DecorStar meat thermometer has five settings, including lamb, beef, turkey, chicken and other temperature setting options. it pass FDA certification,it has good stability and heat resistance, and will not produce harmful substances due to high temperature.

Safety In Use & Application: With a foldable 304 stainless steel probe,high sensitivity sensor is at the head of stainless,size is more slimer.which enable to feedback the temperature faster and accurater. the cooking thermometer can be easily inserted into food or liquid and maintain the temperature. There is no longer a danger of hot hands! When you are making sweets, BBQ, Baking, baby milk, tea, coffee, turkey, frying, food thermometers can let you quickly read the temperature of the food.