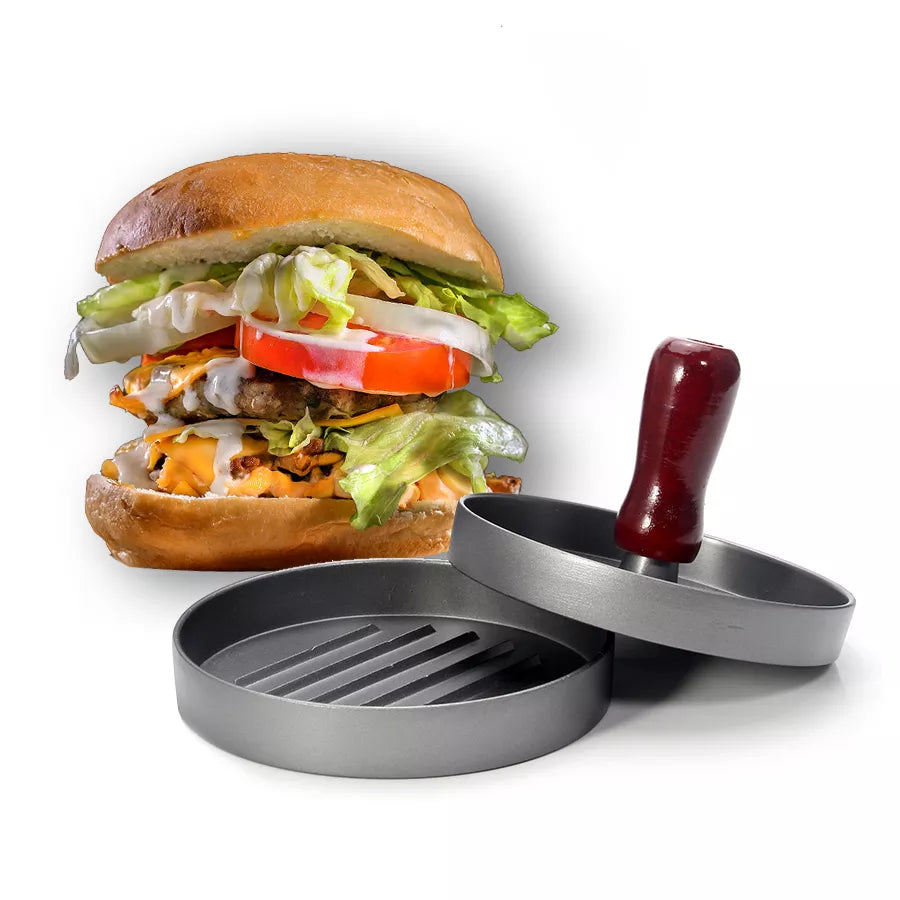 Hamburger Non-Stick Burger Pres
Sale price
$17.99
Regular price
$22.00
Hamburger Press: Introducing the perfect companion for burger enthusiasts – the Hamburger Press! This handy kitchen tool is designed to streamline the burger-making process, ensuring each patty is uniform in shape and thickness. Whether you're a grilling aficionado or just love homemade burgers, this press is a must-have for your kitchen.
Non-Stick Burger Press: Say goodbye to sticky situations with our Non-Stick Burger Press. Crafted with a non-stick surface, this press guarantees easy patty release, making your cooking experience hassle-free. No more struggling to remove patties from the press – just shape, release, and get ready to grill the perfect burgers every time.
Perfect Hamburger Mold: Achieve burger perfection with the Perfect Hamburger Mold. This mold ensures consistency in size and shape, allowing you to create burgers that cook evenly and look appetizing. Impress your guests at BBQs or family dinners with burgers that not only taste great but also have that professional touch.
Ideal for BBQ: Elevate your BBQ game with this Ideal for BBQ Hamburger Press. Its sturdy construction and user-friendly design make it a go-to tool for outdoor grilling sessions. Create restaurant-quality burgers in the comfort of your backyard and savor the delicious results with friends and family.
SPECIFICATIONS
Meat & Poultry Tools Type

:

 

Hamburger Makers




Material

:

 

Metal




Metal Type

:

 

Stainless Steel

Feature

:

 

Eco-Friendly

Feature

:

 

Stocked

Type

:

 

Meat & Poultry Tools