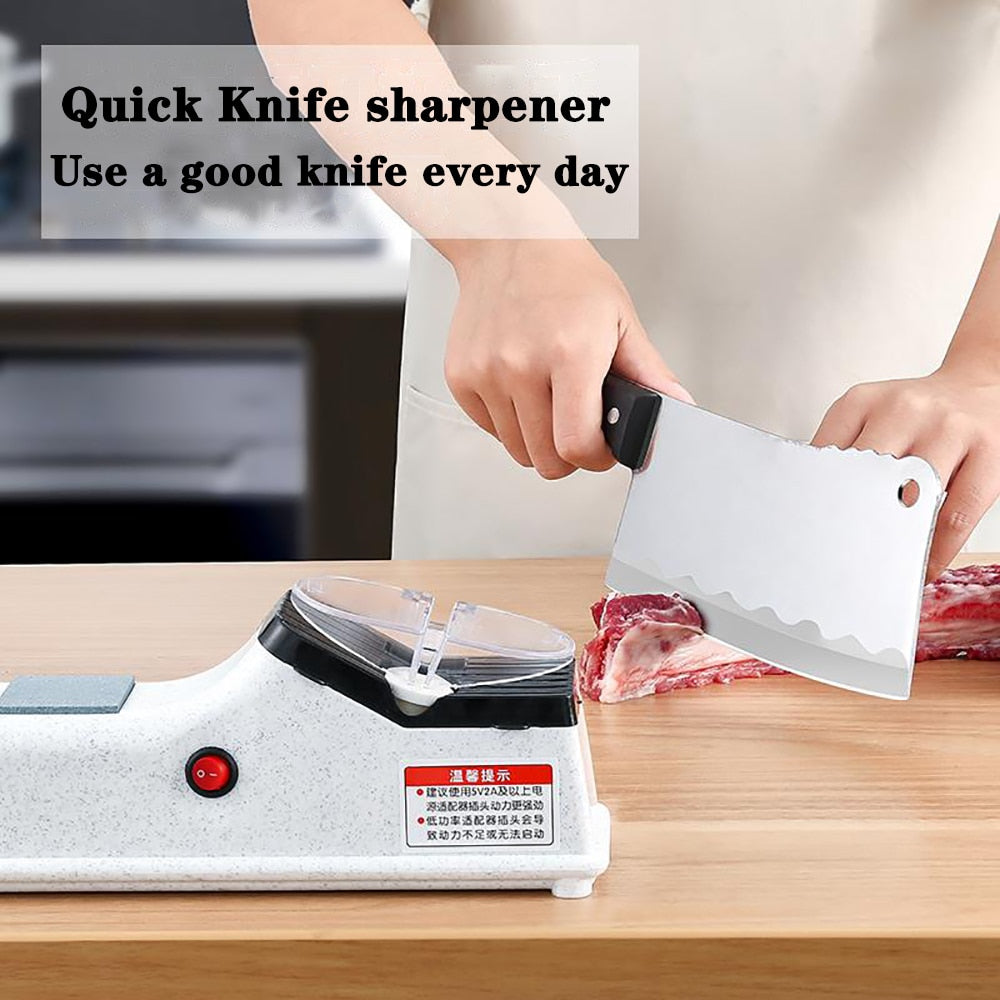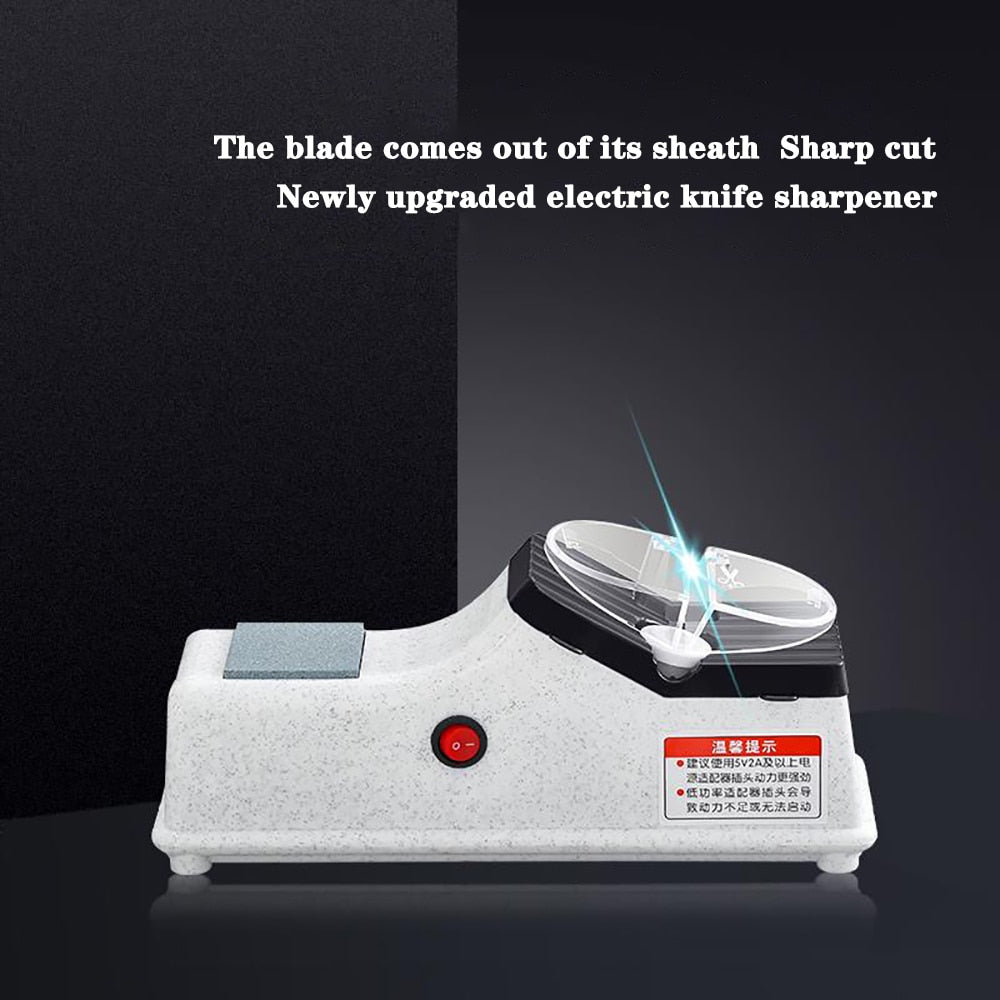 Sale price
$28.95
Regular price
FEATURES:
Safe Use: The electric cutter sharpener (USB plug) has a protective cover and a non-slip chassis to ensure safe use.
Durable Tool: The diamond wheel is durable. The output of the high-speed pure copper motor is stable, and there is no dead wheel.
Wide Usage: Precautions for the use of scissors sharpener: Keep the cutter at 45 degrees, do not swing from side to side, when sharpening, please pull back, and do not push back and forth.
Premium Material: The electrical shell of the sharpener is made of pp material, which is sturdy and durable. The electric cutter sharpener can sharpen the cutter within 1-2 minutes, thus saving time and energy.

Suitable for most household knives.
Electric Knife Sharpener
Sale price
$28.95
Regular price