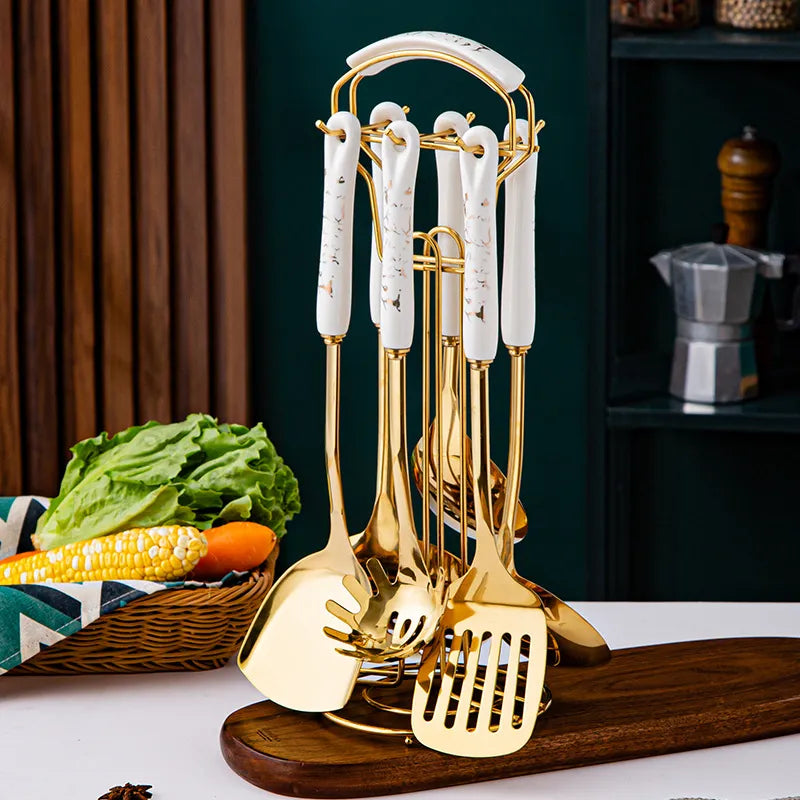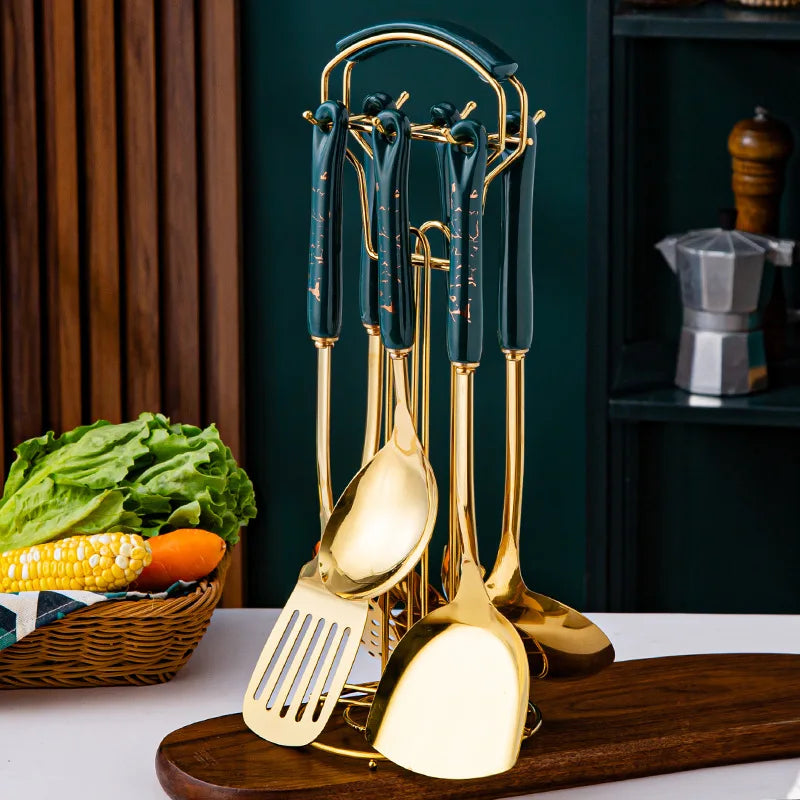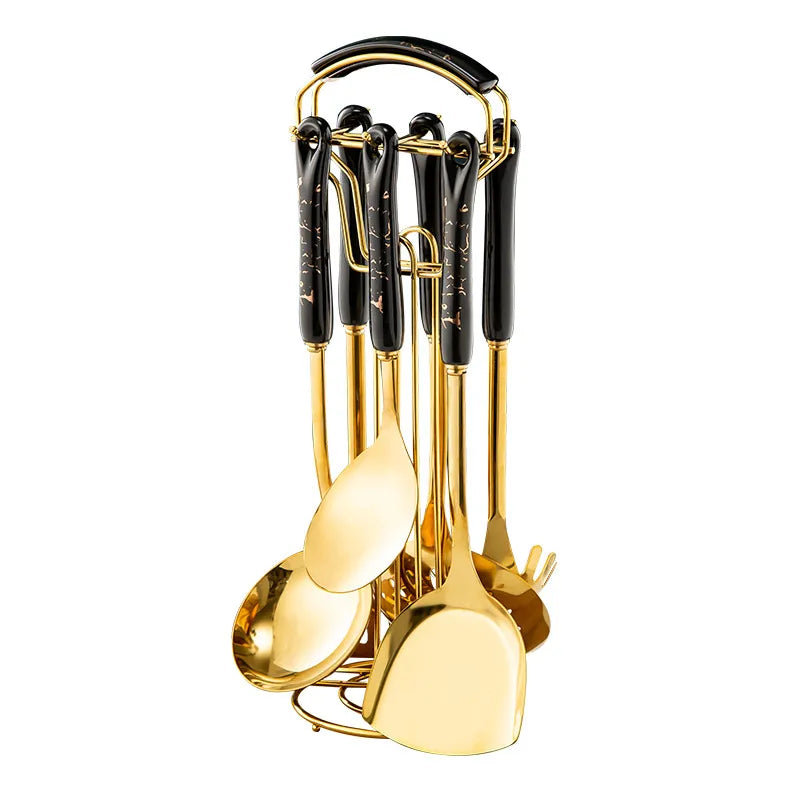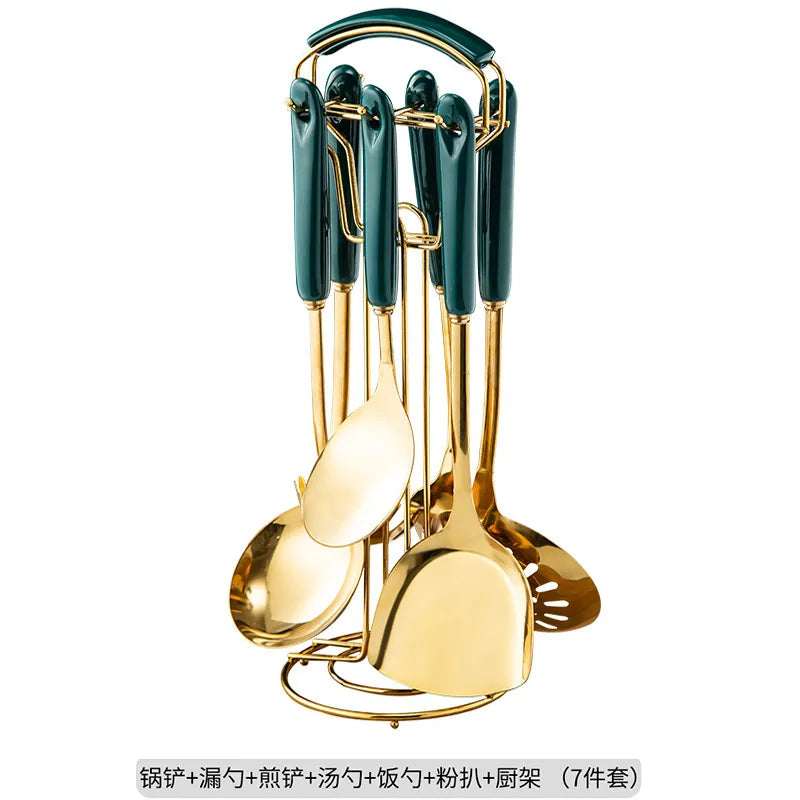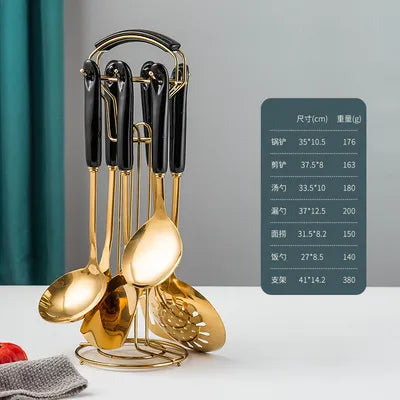 7pcs stainless steel spatula soup spoon set
Sale price
$27.99
Regular price
$35.00
Large Ladle: The large ladle in this set is crafted from high-quality stainless steel, offering durability and resistance to rust. It features a long handle for comfortable grip and easy maneuvering. The deep bowl design makes it perfect for serving generous portions of soup, stew, or sauces.
Slotted Spoon: The slotted spoon is designed with precision-cut slots to allow liquid to drain away, making it ideal for serving foods cooked in broth or sauce. The ergonomic handle ensures a comfortable grip, and the stainless steel construction ensures longevity and easy maintenance.
Solid Spoon: This solid spoon is perfect for scooping and serving non-liquid dishes. Its sturdy stainless steel construction makes it reliable for various cooking tasks. The generous size of the spoon head allows for efficient serving of side dishes, vegetables, or casseroles.
Spatula: The spatula in this set is versatile and suitable for flipping, turning, and serving. Its thin, flat, and slightly curved blade easily slips under delicate foods without causing damage. The stainless steel construction ensures durability, and the ergonomic handle provides a comfortable grip.
SPECIFICATIONS
Material

:

 

Metal




Metal Type

:

 

Stainless Steel

Feature

:

 

Eco-Friendly

Type

:

 

Cooking Tool Sets

Number of Pieces

:

 

7