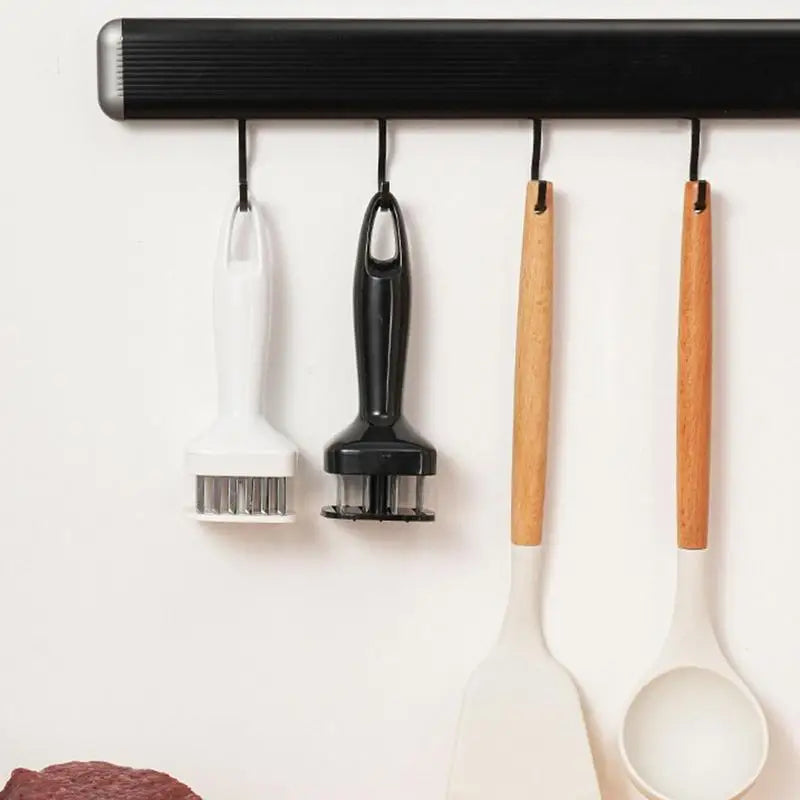 Multifunctional Meat Injector Needle
Sale price
$17.99
Regular price
$22.00
TENDERIZE AND FLAVORIZE AT THE SAME TIME: This ingenious gadget allows you to safely tenderize and flavorize your meat at the same time. With its fast and flavorful results, our Flavor Enhancer is going to be your favorite flavor-adding tool in the kitchen!
304 STAINLESS STEEL:Perfect for intensifying the flavor of roasts, steaks, chops, brisket, pork, chicken, turkey, lamb, goose, duck, and more! Durable and sharp, the needles puncture any meat or poultry with ease, ensuring you can enrich the taste of tough or thick cuts
EASY TO USE AND SAVING TIME:  Try your meat tenderizer on any cut boneless meat, enjoy deeper and quicker penetration of marinades up to 40% reduced cooking time and even cooking throughout chicken and other meats with uneven thicknesses
3-oz LARGE CAPACITY BARREL:  Minimizes refills, a sturdy marinade injector plunger offers improved pressure control, and the ring handle gives you a better grip for optimum comfort. Super quick and easy to disassemble, this premium quality meat marinade injector is also dishwasher-safe, making cleanup a piece of cake!
SPECIFICATIONS:
Type

:

 

Meat & Poultry Tools

Metal Type

:

 

Stainless Steel




Meat tenderizer

:

 

Syringes for meats

Meat needle

:

 

Syringe injector

Meat injector

:

 

Syringe for meat

Meat & Poultry Tools Type

:

 

Meat Injectors